Gender: Women and Girls
Saturday, November 5, 2011 - Friday, November 18, 2011
Session Summary
Download presenters' webinar slides:
Topic One: What is gender? Why is it important to WASH?
Topic Two: Changing gender roles and relations: you're already doing it.
Navigating Culture and Gender
Topic Three: What do good gendered outcomes in WASH look like?
Topic Four: Putting it into practice.
Session Facilitators
Di Kilsby

International Women's Development Agency

Di Kilsby is the Gender and Training Advisor at International Women's Development Agency and head of IWDA Gender Wise, a social enterprise consultancy service. Di has twenty years' experience as a development practitioner, advocate and educator with a focus on gender equality and women's rights. Di has development experience in many countries in Africa, Asia and the Pacific and in a wide range of sectors. Her gender and WASH experience includes work in Vietnam, Timor-Leste and Tanzania.This work has included development of gender strategies, action research, gender-responsive monitoring and evaluation, and working with staff to develop conceptual understanding and practical skills for WASH programs to achieve positive outcomes for gender justice.

Juliet Willetts

Institute for Sustainable Futures

Juliet Willetts is a Research Director at the Institute for Sustainable Futures (ISF), University of Technology Sydney. She leads research and consultancy in international development. Juliet's areas of expertise are development effectiveness, particularly with respect to gender equality, water, sanitation and hygiene (WASH), the role of civil society in development and innovative approaches to monitoring, evaluation and learning. Juliet recently led two AusAID ADRA research grants, one of which was focused on gender equality, has provided gender capacity building support to AusAID, NGOs and other development agencies.

Naomi Carrard

Institute for Sustainable Futures

Naomi is a researcher at the Institute for Sustainable Futures (ISF) within the University of Technology in Sydney. She has been based at ISF for the past 5 years undertaking applied research on various aspects of water, sanitation and hygiene, including the links between WASH and gender equality. She was recently involved in research focused on gender aspects of NGO WASH programs in Fiji and Vanuatu and the development of guidance material based on findings of the research.
This session is proudly brought to you by:
Upcoming Events and News
Wednesday, September 19, 2018

Erick Baetings, senior sanitation specialist at IRC, discusses the eye-opening experience watching a group of Cambodian actors use their talent to portray the difficulties people with disability face when accessing…
Proudly partnered by: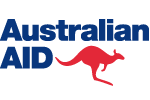 Australian Partners: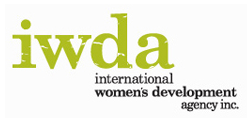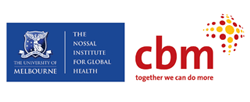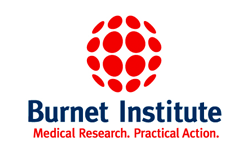 International Partners: